We'll Help Put You in Touch With the Lending Resources You Need
We realize that financing your new home construction can be challenging. You're probably filled with tons of questions such as: What's the difference between a mortgage and a new home construction loan? How does a new construction loan work? What credit score do I need to buy a new home?
Blue Hen wants to help you in whatever way we can to obtain your custom home financing or new construction loan. Here are trusted institutions that we've worked with in the past and highly recommend:
First National Bank – Bob Mowrey
410.404.0095
Email: mowreyr@fnb-corp.com
Bob Mowrey at First National Bank specializes in One Time Close Construction to Permanent financing. They offer one of the most flexible construction to permanent programs available, with the ability to omit your current house payment for qualification purposes! Thus making it easier to get financing for those with an existing home to sell. They offer fantastic rates with just about every option available, whether fixed or adjustable rate. They also offer bridge and lot financing to help facilitate their client's financing needs.
Tidemark Federal Credit Union – Margaret McCabe
1941 Bridgeville Highway, Seaford, DE 19973
410.209.7332
Email: mmccabe@tidemarkfcu.org

Tidemark offers construction to permanent financing with one time settlement; fixed rate and adjustable rate mortgages; land loans; up to 100% land to value (LTV); and no private mortgage insurance (PMI).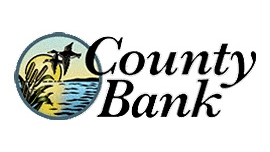 County Bank Mortgage Office – Amanda Dill
99927 Shuttle Road, Rehoboth Beach, DE 19971
302.222.3777
Email: amandadill@countybankmail.com
County Bank has been serving this area for more than 25 years and specializes in lot and construction loans, home equity loans, home equity lines and jumbo loans.

Fulton Mortgage Company – Jen Hubbard
302.245.2458
Email: JHubbard@fultonmortgagecompany.com